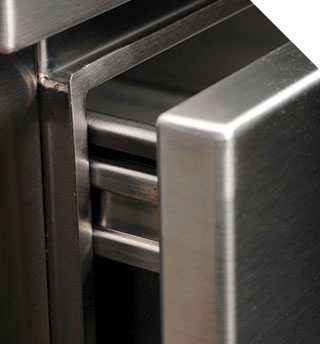 Starlight Stainless Steel Pte. Ltd. was registered in 2000 as a private limited company by then Starlight Stainless Steel Industry which was formed in 1989, from a small factory of 1,200 sq.ft. at Ang Mo Kio Industrial Park 2.
We have now occupied five times (6,000 sq.ft.) of the area to provide our clients' demands to manufacture and supply stainless steel commercial kitchen equipment from newly produced equipment and to the used equipment with full back-up facilities to meet our clients' needs and budgets.
Striving to PROGRESS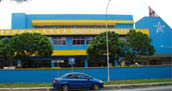 Our product comes from different countries like USA, Taiwan, Singapore, Malaysia, Hongkong, China, Italy Korea, and Japan.
Today, we have progressively expanding our business with our production improvement schemes in terms of space, machinery's workforce and technical supports. Our past experiences and efficiency made it possible to develop our business in order to satisfy our client's demands.
We, in Starlight Stainless Steel Pte. Ltd. believe that you can benefit on our experiences and services as we "Strive to Progress".
Why Choose Us?
We have been involved with refurbishments from the highly visual redevelopments here in Singapore. Our customers testify to our commitment in ensuring their project is managed on time and in budget with minimal variations necessary.
Starlight believe and invest in technology to ensure your job is accurately cut and fabricated to exact standards. Using modern 3D software, your job is managed from the saw through to being delivered on site – each member is accounted for and checked off.
Our quality control procedures ensures that every product is tracked from the mill to being installed into position. We ensures that we do what we say by consistently fabricating steel to approved drawings, guaranteeing you get what you ordered.
In a high risk steel industry, Starlight is continually reviewing safety in the workshop and on site to the benefit of all workers. We are serious about safety, and are currently in the process of certifying to ISO18000 to demonstrate our commitment to minimizing harm for all involved.